Nie każdy ma odłożone pieniądze na wypadek nagłej potrzeby. W takiej sytuacji rozwiązaniem są kredyty gotówkowe. Reguluje je umowa pomiędzy kredytobiorcą a bankiem i są najbezpieczniejszą formą uzyskania środków finansowych, z przeznaczeniem na dowolnie określony cel.
Popularność kredytów gotówkowych jest coraz większa, bo może go otrzymać praktycznie każdy, kto wykaże zdolność kredytową. Zabezpieczeniem dla banku są prze­ważnie tylko regularne przychody. Wyjątkiem są kredyty go­tówkowe na zakup samochodu czy innej rzeczy ruchomej. W pozostałych przypadkach analizowane są miesięczne przychody jak również bieżące koszty utrzymania, i na pod­stawie takich wskaźników bank określa zdolność kredytową. Polacy najczęściej zaciągają kredyt konsumpcyjny, który przeznaczony jest np. na zakup sprzętu AGD, RTV lub wa­kacyjny wyjazd. W sklepach współpracujących z bankami, w kilkanaście minut możemy dokonać zakupu na raty. Bez wątpienia jest to bardzo wygodne dla klienta, a sklepom za­pewnia większy obrót.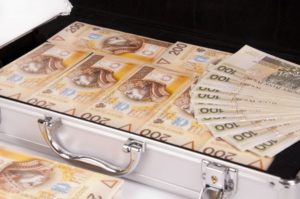 JAKA JEST RÓŻNICA MIĘDZY KREDYTEM A POŻYCZKĄ?
W dzisiejszych czasach najpopularniejszą i najszybciej rozwi­jającą się usługą finansową są kredyty gotówkowe. Możemy je zaciągnąć na dowolny cel: zakup samochodu, remont miesz­kania, wczasy, sprzęt gospodarstwa domowego lub wiele in­nych. Banki prześcigają się tworząc coraz to korzystniejsze oferty kredytów gotówkowych, przyciągając w ten sposób kon­sumenta. Polacy natomiast bardzo chętnie z tych możliwości korzystają zwłaszcza, że uzyskanie kredytu gotówkowego nie
jest wcale takie trudne. Jeśli w przeszłości braliśmy jakiś pro­dukt np. w markecie na raty i regularnie go spłacaliśmy, nasza historia kredytowa będzie bardzo dobra, i nie powinniśmy mieć problemów z uzyskaniem kredytu. Oczywiście aby bank nam go udzielił, musimy mieć stałe dochody. Niekoniecznie musi to być umowa o pracę na czas nieokreślony. Coraz częściej banki analizując naszą zdolność kredytową, biorą pod uwagę, umowy zlecenia, umowy o dzieło lub inne źródła dochodu.
Podstawową różnicą między kredytem a pożyczką jest regulacja prawna. Kredytu może udzielić tylko i wyłącznie bank lub spółdzielcza kasa oszczędnościowo – kredytowa, a pożyczki każdy – zarówno firma jak i osoba fizyczna. Podczas gdy pożyczyć możemy wszystko, to przedmiotem kredytu mogą być tylko i wyłącznie środki pieniężne, które następnie przeznaczone będą na cel wskazany w umowie kredytowej.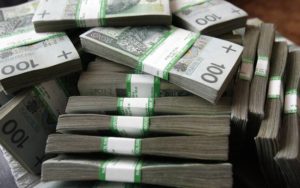 Możemy się liczyć z tym, że bank skontroluje na co przeznaczyliśmy przydzielone nam środki, i jeśli stwierdzi niezgodność, ma prawo wypowiedzieć nam umowę ze skutkiem natychmiastowym, jak również zażądać natychmiastowego zwrotu całej kwoty kredytu. Umowa kredytowa musi być zawarta w formie pisemnej, a umowa pożyczki do 500 zł może być zawarta ustnie. Zaciągając kredyt w banku musimy się liczyć z kosztami tzn. prowizją i odsetkami, których wysokość zawsze określa umowa. Zupełnie inaczej jest przy pożyczce – tu pożyczkodawca może zrzec się odsetek i prowizji. Jeśli podpiszemy umowę pożyczki na czas nieokreślony, musimy się liczyć z tym, że pożyczkodawca może w każdej chwili nam ją wypowiedzieć, a wtedy jesteśmy zobligowani zwrócić całość kwoty w ciągu 6 tygodni. Taka przykra niespodzianka nie spotka nas podczas trwania umowy kredytowej, naturalnie jeśli terminowo będziemy spłacać raty.