Pracownicy, których miesięczne wynagrodzenie wpływa na konto, bardzo często otrzymują karty kredytowe lub możliwość wykorzystania debetu. Taka karta stwarza pew­ne udogodnienia, ale niektórzy nie kontrolując wydawanych środków, wpadli również w pułapkę. Odsetki od wykorzy­stanych środków są wysokie i niekiedy lepiej skorzystać z kredytu gotówkowego, a jednocześnie pozbyć się tego ciężaru.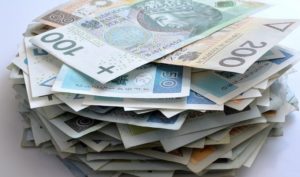 Kolejnym atutem jest fakt, że miesięczne raty mo­bilizują do spłacania, co nie ma miejsca w przypadku kart kredytowych. Niektóre banki maja naprawdę bardzo ko­rzystne warunki kredytów gotówkowych (7,99% w skali ro­ku) co często stanowi 1/3 odsetek naliczanych od karty kredytowej. Warto więc przeanalizować jaka forma jest dla nas korzyst­niejsza, żeby niepotrzebnie nie przepłacać. Pamiętajmy, że mimo, iż banki utrzymują się między innymi z udzielanych kredytów i muszą na nich zarabiać – to jednak w dzisiej­szych czasach, kiedy jest tak duża konkurencja, banki za­biegają o klienta, i stwarzają coraz to korzystniejsze dla nas warunki.
Kredyt gotówkowy dla małych przedsiębiorstw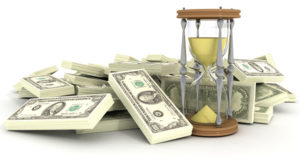 Właściciele małych firm, do niedawna mieli problemy z uzyska­niem kredytu na rozwój działalności. Obecnie już zostało to zre­wolucjonizowane i banki mają oferty przygotowane specjalnie dla mikro-przedsiębiorców. FM Bank, mając na względzie spe­cyficzne potrzeby klientów, skonstruował ofertę skierowaną do­kładnie do tej grupy. Gwarantuje indywidualne podejście do klienta, możliwość podpisania umowy w siedzibie firmy kre­dytobiorcy i obsługę na terenie całej Polski.
Coraz popularniejsze stają się również kredyty na start. Udzielane są na podstawie przygotowanego przez klienta biznesplanu, który określa kierunek działania firmy i opłacal­ność. Często taki "zastrzyk gotówki" jest jedyną szansą, na rozpoczęcie wymorzonego biznesu.