NA CO ZWRÓCIĆ UWAGĘ PRZED PODPISANIEM UMOWY?
Musimy pamiętać, że przed podpisaniem umowy kredytowej możemy jeszcze negocjować dla siebie warunki. Marże ban­kową, odsetki od kredytu, a także termin spłaty rat. Ten ostat­ni element również jest bardzo istotny, bo wybieranie daty kilka dni po terminie wypłaty wynagrodzenia, pozwoli nam na ter­minowe opłacanie rat, a w przyszłości bardzo dobrą historię kredytową. Decydując się na kredyt musimy bardzo skrupulat­nie przeliczyć swoje miesięczne koszty i zastanowić się czy realnie stać nas będzie na spłacanie raty.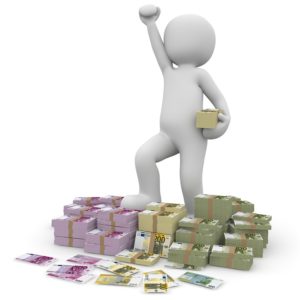 Podobną analizę należy przeprowadzić zaciągając kredyt na firmę. Pamiętajmy, że powinien on służyć nam do roz­woju naszej działalności, gdyż będziemy spłacać do banku nie tylko otrzymaną kwotę ale również opłaty powiązane z kredytem. Istotne jest abyśmy decydując się na tego typu rozwiązanie bardzo świadomie podejmowali decyzje o wy­sokości i okresie kredytowania. Na ogół banki proponują nam, dłuższy okres spłaty, niż wynika z naszej zdolności.Daje nam to bezpieczeństwo, że w trudniejszych dla nas miesiącach, nie będziemy aż tak bardzo obciążeni wysoko­ścią rat.
CO ROBIĆ GDY TRACIMY PŁYNNOŚĆ?
Jeśli zaciągamy kredyt na kilka lat, może się przydarzyć, że przez pewien czas nie będzie nas stać go spłacać, jeśli stra­cimy pracę lub nasza firma nie będzie prosperowała najle­piej. Pamiętajmy, że zawsze z takiej sytuacji jest jeszcze wyjście. Najważniejsze aby nie wpaść w spiralę zadłużenia i nie zaciągać na ten cel kolejnych kredytów. Jeśli wcześniej nie wykupiliśmy ubezpieczenia na wypadek utraty pracy, to zawsze możemy zwrócić się do banku o odroczenie rat lub wydłużenie okresu kredytowania, co automatycznie zmniej­szy nasze miesięczne zobowiązania.