Kredyt odnawialny na rachunku bankowym
Jest to specyficzna forma kredytu gotówkowego, udziela­na przez bank osobom fizycznym lub firmom, do określonego limitu. Można z niego korzystać wielokrotnie, ponieważ wpłaty na rachunek automatycznie zmniejszają zadłużenie. O taki kre­dyt można się ubiegać lub otrzymać go z automatu, przy za­kładaniu konta.

Może się o niego starać osoba, która ma regularne wpływy na konto. W przypadku osób fizycznych są to przychody z: wynagrodzenia, umów cywilno-prawnych czy emerytury lub renty. W przypadku firm są to należności od kon­trahentów. Bank analizuje średnie wpływy z pewnego okresu i określa zdolność kredytową danej działalności gospodarczej. Jeśli firma się rozwija banki bardzo chętnie udzielają takich li­mitów, a dla firm jest to zabezpieczeniem na wypadek nagłej potrzeby większej kwoty, niż jest w danej chwili na rachunku.
Zobacz również: pożyczka pozabankowa
Kredyt na zakup samochodu
Bardzo często zaciągamy kredyt gotówkowy, z przeznacze­niem na zakup samochodu. Wysokość takiego kredytu uzależ­niona jest od naszych dochodów, a procedura otrzymania bardzo prosta. Najczęściej wystarczy tylko dowód osobisty i za­świadczenie o zarobkach. Kwota zaciągniętego kredytu wypła­cana jest nam gotówką w banku, lub przelewem na konto.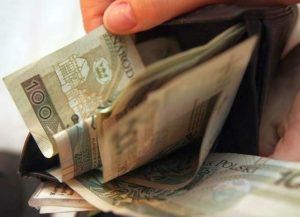 Umowa określa na co przeznaczone będą środki pieniężne udzielonego kredytu. Alternatywą dla tego kredytu może być kredyt samochodowy. Jest przeznaczony wyłącznie na zakup pojazdów silnikowych: samochodu, ciągnika, motocykla, a na­wet motorówki. Praktykowany przez banki okres spłaty takie­go kredytu rozkłada się nawet na 10 lat. Jak w każdym innym przypadku badana jest zdolność kredytowa, ale dodatkowo sto­sowane jest zabezpieczenie w postaci zastawu rejestrowego, cesji polisy AC, depozytu karty pojazdu lub inne.