Coraz częściej słyszymy o tym, by chronić swoje dane osobowe, pod żadnym pozorem nie wysyłać e-mailem skanu dowodu osobistego i nie zostawiać karty kredytowej na widoku. A co zrobić, jeśli okazało się, że ktoś już wszedł w posiadanie naszych danych osobowych i wziął kredyt na nasze nazwisko?
Choć to zabrzmi jak absurd, jest to prawdą – nawet jeśli nigdy nie braliśmy żadnej pożyczki, możemy pewnego dnia otrzymać wezwanie do zapłaty zaległych rat! Może się bowiem okazać, że ktoś ukradł nasze dane osobowe i wziął kredyt, podszywając się pod nas. To bardzo trudna i stresująca sytuacja, szczególnie kiedy firma windykacyjna czy bank grozi rosnącymi odsetkami lub nawet skierowaniem sprawy do sądu. Podpowiadamy, co robić, kiedy spotka nas taka nieprzyjemna przygoda.
IDŹ NA POLICJĘ I DO BANKU
Jeśli właśnie otrzymaliśmy niespodziewane wezwanie do spłaty kredytu lub pożyczki, których nie zaciągnęliśmy, przede wszystkim powinniśmy zgłosić sprawę na policji. I to jak najszybciej!
Wyłudzenie kredytu przy pomocy fałszywych danych w prawodawstwie określane jest mianem oszustwa kredytowego. Za popełnienie tego przestępstwa grozi kara pozbawienia wolności w wymiarze od 3 miesięcy do 5 lat.
Jeśli zgłosiliśmy już sprawę do organów ścigania, powinniśmy udać się do banku lub firmy pożyczkowej, które udzieliły pożyczki oszustowi. Jeśli np. jest sobota i oddział akurat jest zamknięty, możemy zadzwonić na infolinię.
Zobacz również:  Pożyczka z BIK
ZASTRZEŻ DOKUMENTY
Zastanówmy się także, w jaki sposób oszuści mogli wejść w posiadanie naszych danych. Czy zgubiliśmy dowód osobisty? Ktoś ukradł nam portfel? A może nieopatrznie przesłaliśmy skan dokumentu tożsamości, odpowiadając na rzekome ogłoszenie o pracy? (Tak, tak – niektórzy oszuści podszywają się pod pracodawców i proszą, by oprócz CV i listu motywacyjnego wysłać także zeskanowany dowód!).
Aby nie pozwolić wyłudzaczom na zaciąganie kolejnych pożyczek, powinniśmy jak najszybciej zastrzec i wymienić nasze dokumenty. Kradzież dowodu osobistego zgłaszamy na policji, a po nowy dokument udajemy się do urzędu gminy lub miasta. Jeśli dowód został zagubiony, a nie skradziony, idziemy od razu do urzędu, pomijając policję. Utracony dokument należy dodatkowo zastrzec w banku, dzięki czemu nasze dane są automatycznie wysyłane do centralnej bazy dokumentów zastrzeżonych Związku Banków Polskich.
W sprawie wyłudzenia pożyczki na pewno będzie toczyć się postępowanie, dlatego jeśli wysyłaliśmy komuś zeskanowany dokument tożsamości, zapiszmy w archiwum historię korespondencji. Być może posłuży ona jako dowód w sprawie.
Zobacz również: pożyczka bez bik online
ZAWIESZENIE SPŁATY
Każdy przypadek wyłudzenia pożyczki przy pomocy skradzionych danych osobowych rozpatrywany jest przez banki i firmy pożyczkowe indywidualnie. Nie ma żadnej jednolitej procedury w stosunku do osoby, na którą zobowiązanie zostało zaciągnięte.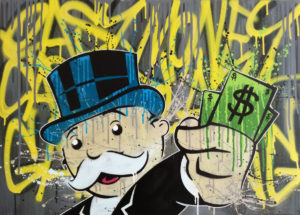 Sprawdziliśmy kilka instytucji finansowych – niektóre z nich deklarują, że w przypadku zgłoszenia sprawy organom ścigania, spłata pożyczki jest zawieszana do czasu zakończenia postępowania karnego. Z kolei inne informują, iż powinniśmy płacić zobowiązanie do momentu otrzymania prawomocnego orzeczenia z organów ściągania, stwierdzającego, że to nie my zaciągnęliśmy tę pożyczkę. Jeśli zapłaciliśmy już jakieś raty wyłudzonego kredytu, bank lub firma pożyczkowa zwróci nam pieniądze po otrzymaniu takiego orzeczenia.