Polacy marnują bardzo dużo żywności. Naszym głównym grzechem jest kupowanie zbyt dużych ilości, nieprzemyślane zakupy produktów, których tak naprawdę nie potrzebujemy i brak pomysłów na ponowne wykorzystanie resztek ze stołów. Warto wiedzieć, jak uniknąć wyrzucania żywności. Wdrażając w życie kilka prostych wskazówek, przestaniemy marnować jedzenie, a w naszym portfelu zostanie znacznie więcej pieniędzy.
1. Planuj.
Planowanie zakupów to klucz do rozsądnego gospodarowania żywnością. Nigdy nie kupuj niczego na zapas ani pod wpływem chwili- może się zdarzyć, że zanim postanowisz to zużyć, będzie już po terminie ważności. Przed wyjściem na zakupy, przejrzyj szafki i lodówkę i sprawdź, czego brakuje. Dobrym pomysłem jest również rozpisanie sobie na kartce jadłospisu na kilka najbliższych dni- w ten sposób będzie Ci łatwiej zrobić listę zakupów i oszacować, jakich ilości konkretnych produktów, tak naprawdę potrzebujesz.
2. Sprawdzaj termin ważności.
W przypadku produktów w większych opakowaniach, takich jak makarony czy mąka, kupuj to, co ma najdłuższy termin przydatności do spożycia. Jeśli nie zużyjesz całego opakowania naraz, żywność będzie mogła nieco dłużej poleżeć w szafce. Produkty z bardzo krótkim terminem ważności, wybieraj tylko wtedy, gdy masz zamiar spożyć je od razu. Jest to korzystne finansowo rozwiązanie, ponieważ z reguły żywność taka jak jogurty, sery czy wędliny z krótkim terminem przydatności, są wyprzedawane i ich cena może być nawet o połowę niższa, niż takiego samego produktu z długą datą ważności.
Zobacz również: Pożyczka na raty
3. Odpowiednio przechowuj żywność.
Nie wkładaj sera czy wędlin do lodówki w papierze- lepiej przełóż je do plastikowego pojemnika, najlepszy będzie taki z próżniowym zamknięciem. Dzięki temu produkty nie wyschną i znacznie dłużej pozostaną świeże. Warzyw nie przechowuj nigdy w folii. Te, które kładziesz w lodówce, przykryj bawełnianą ściereczką, a te poza lodówką po prostu przełóż do miseczki i niczym ich nie przykrywaj. Postaraj się też w lodówce nie układać produktów żywnościowych bardzo blisko siebie- to zmniejsza cyrkulację powietrza, przez co łatwiej się psują.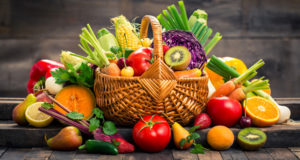 4. Nie wyrzucaj resztek.
Ze statystyk wynika, że przeciętny Polak najczęściej wyrzuca pieczywo, resztki gotowanych ziemniaków, wędliny i sery.Unikniesz marnotrawstwa, jeśli nauczysz się wykorzystywać te produkty do końca. Nigdy nie wyrzucaj chleba czy bułek- wysusz je w piekarniku i zrób z nich bułkę tartą do panierowania kotletów. Z kolei z ugotowanych ziemniaków możesz zrobić następnego dnia na obiad kopytka, kluski śląskie, smażone placki lub pyszne krokiety. Proste przepisy znajdziesz w Internecie. Resztki wędlin i serów wykorzystuj do zrobienia tostów, do jajecznicy lub połącz z ugotowanym makaronem i roztrzepanym jajkiem i zrób z nich smaczną domową zapiekankę- wystarczy 30 minut w piekarniku.
Zobacz również: pożyczka na dowód
Ponadto pamiętaj też, by na zakupy nigdy nie wybierać się, kiedy jesteś głodna. Najpierw coś zjedz- udowodniono naukowo, że z pustym żołądkiem kupisz o wiele więcej. Postaraj się też zapanować nad emocjami i nie kupuj nic pod wpływem impulsu tylko dlatego, że akurat było na promocji, a nie koniecznie masz pomysł jak to wykorzystać. Unikaj również kupowania dużych opakowań produktów, których nie znasz- może się okazać, że nie będą Ci smakować. Warto rozsądnie podejść do sprawy zakupów i dokładnie planować codzienny jadłospis. Pozwoli to uniknąć wyrzucania żywności na śmietnik, pomoże też zaoszczędzić mnóstwo czasu i pieniędzy.